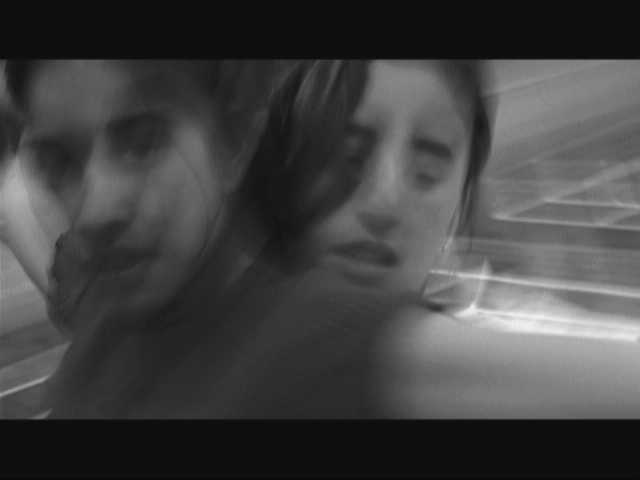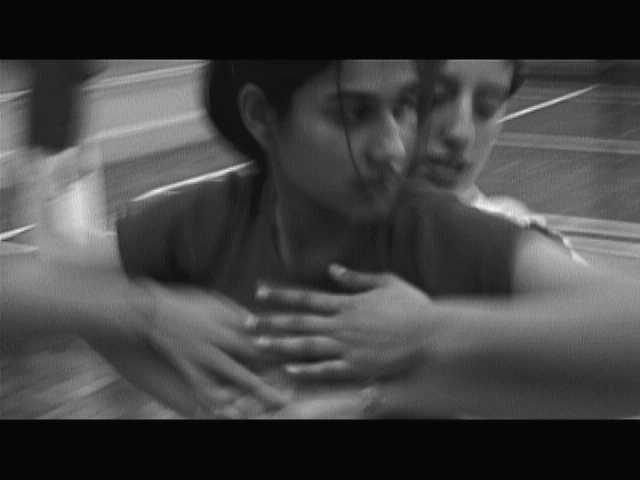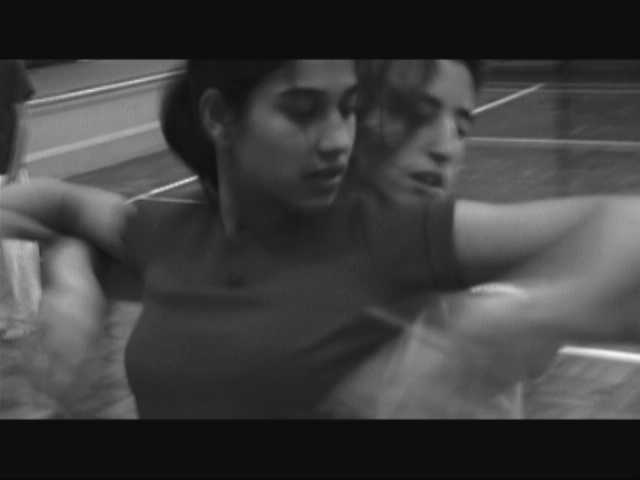 The History of TRIAD
The history of the TRIAD Project goes back to 1998, when Sita Popat (UK) chose to study for a PhD in interactive dance-making on the Internet. At around the same time, she and Jeff Miller (USA) met on the Dance and Technology Listserv and decided to work together. This was the very beginning of Satorimedia LLC the company co-ordinating the TRIAD Project.

As part of her research, Sita went on to develop the Hands-On Dance Project [link to Hands-On], which invites participants on the Internet to take part in choreographic projects via email, Web site and Internet videoconferencing. She ran three of these projects over 1999-2000, arousing a great deal of interest and enthusiasm in the arts and technology community and on a wider scale.

In the summer of 2000, Sita was working with Eddie Copp and Claire Nicholson (UK), and their company, Momentum Youth Dance. Eddie suggested the possibility of applying the Hands-On Dance Project model in the educational arena, with Momentum. Sita and Jeff decided to take up the challenge as a Satorimedia project. At the same time, Sita was teaching Stephan Juergens (Portugal) on the MA course at Bretton Hall College. Sita asked Stephan to bring his group of dancers into the Project, and Jeff made arrangements with the USA group.

In this way, the TRIAD Project was born, as an extension of the Hands-On Dance Project, designed to bring the three groups of young dancers together from across the Atlantic in the act of creating and performing dance via the Internet.

How does TRIAD work?
TRIAD is a collaborative project, in which the three groups develop the theme, choreography and performance together. They communicate via the Web site and Bulletin Board, showing movies of their rehearsals, discussing ideas and problems, and giving each other positive feedback, guided by their group leaders. They also meet on-line for videoconference rehearsals.

The performance took place simultaneously in all three countries. In each country, the live group performed on stage, with the other two groups projected onto screens around them. Some of the performance involved live Internet videoconference link-up, while some were done using pre-recorded video.

Each group led the choreography for one section (three sections in total).

There was a short final section performed via live internet link-up via iVisit videoconferencing software, choreographed by Sita.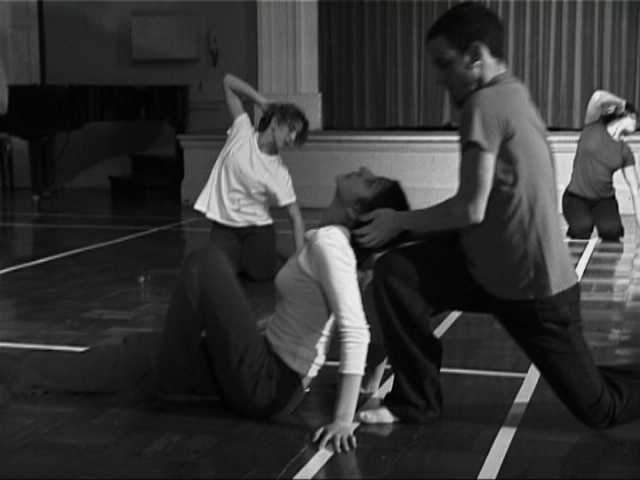 The People Behind TRIAD
Sita Popat
Eddie Copp
Claire Nicholson
Stephan Juergens
Jeffrey Gray Miller
Kristina Miller

Sita Popat is co-director of satorimedia LLC, and she is in the final year of study for her PhD in dance and Internet choreography at Bretton Hall College, University of Leeds. She lectures and leads workshops on dance and technology at Bretton Hall College and freelance. She is also Dance Curriculum Advisor for the UK Government research project, Notschool.net.
Her past experience includes working for the Education Department of The Royal Ballet. Sita returned to study after having her two sons, and achieved a first class honours degree in dance at University of Leeds. Her final year choreography, Little Angels, was chosen and filmed for BBC Television's Talent 2000 programme, which showcased outstanding works by student choreographers.
Sita's interest in dance and technology came about as a result of a back injury at college. She now choreographs and performs dance using a variety of technological media, and co-ordinates major dance projects on the Internet. Her recent works includes the Hands-On Dance Project, a series of interactive choreography projects on the Web. Her work with the motion-sensing performance system MvM has been featured on BBC and Sky television. Sita enjoys spending what little spare time she has with her family and her cats.
Eddie Copp performed and choreographed professionally in a number of Belgium dance companies including Royal Ballet de Wallonie, Charleroi Dances and Plan K. He worked for a number of top international choreographers including Merce Cunningham, Paul Taylor, Lucinda Childs, and Karole Armitage. On his return to England Eddie danced for Janet Smith and Dancers, Emilyn Claid, BBC Television and Sky Television. Eddie gained his degree in Dance at Northern School of Contemporary Dance, Leeds. As well as running Momentum Youth Dance Company, Eddie is also Head of Dance at Airedale High School, Castleford and Artistic Director of 'The Arts Centre' in Castleford.
Claire Nicholson trained at Bretton Hall College, University of Leeds gaining a BA(Hons)Dance. She has trained in Contemporary, Ballet and Jazz techniques with tutors including Janet Smith and Graciella Kaplin (Principal Dancer with Northern Ballet Theatre). Claire's performance experience includes a number of British dance companies -Janet Smith and Dancers (National Tour), Assault Event Company, Emma Diamond Dance Company, Tred Dance Theatre, BBC Television and Sky Television. Alongside working for Momentum Youth Dance Company, Claire runs a professional Dance and Fashion Show company and works freelance as a choreographer, dancer and teacher.
Stephan Juergens was born 12 April 1964 in Germany. He studied Dance at North Carolina School of the Arts (NCSA) in the U.S. and European Dance Develpopment Centre (EDDC) in the Netherlands. Stephan has worked with Trish Casey, Diane Markham, Rendy Warshaw at NCSA. He was also a professional dancer with Cathy Weiss (NY), Paula Massano (P), Madalena Victorino (P) and Tony Tavares (P). Currently, Stephan teaches Dance at St. Julians School and the Academia de Almada and Performance Art at ESTGAD, an Arts College at Caldas de Rainha, in the North of Lisbon. He has choreographed four pieces, and his next production premiers in March 2002 in Lisbon.
Jeffrey Gray Miller earned a bachelor's degree in Dance Interarts and Technology from the University of Wisconsin-Madison in 1999 with the help of his four daughters Ashlei, Sabrina, Danica, and Danielle (all now TRIADancers). In 1998 he began collaborating with Sita Popat, exploring the role of technology in the dance and especially the idea of being a dancer and a parent. He has worked with the Goldhuber-Latsky Dance Company in New York, as well as Li Chiao Ping Dance, Douglas Rosenberg, Jin-Wen Yu, Peggy Choy, A.J. Niehaus, and the Madison Area Jugglers. He also works as a professional multimedia designer with clients such as the author Barbara Sher, PBS' Dance in America, Senator Tammy Baldwin, and the Wisconsin State Lab of Hygiene. Currently Jeff teaches, performs, and designs in Madison with his fiancee, the sculptor Jennifer Taylor, his four daughters, and three cats. Aside from the TRIAD project he is also working with Sita on a trio-via-internet, Pax Excelsis, based on the sculpture "The Ecstasy of St. Theresa."
Kristina Miller has been dancing since she heard her grandfather's recording of the Sugar Plum Fairy at age 4. Following in her brother Jeff's footsteps, she began formal training 13 years ago, focusing on choreography and teaching. With an emphasis on ballet with unusual themes(such as the "Star Wars" ballet and a pointe number to the music of 9 Inch Nails) Ti has continued to expand her dance knowledge, incorporating and teaching many styles. Currently teaching with the Madison School Community Recreation department, Ti lives near Madison with her husband Jeff Duchrow and two rats. Aside from the TRIAD project, she is continuing to develop pointe choreography that focuses on strength and intensity and less on pure technique or romantic themes.